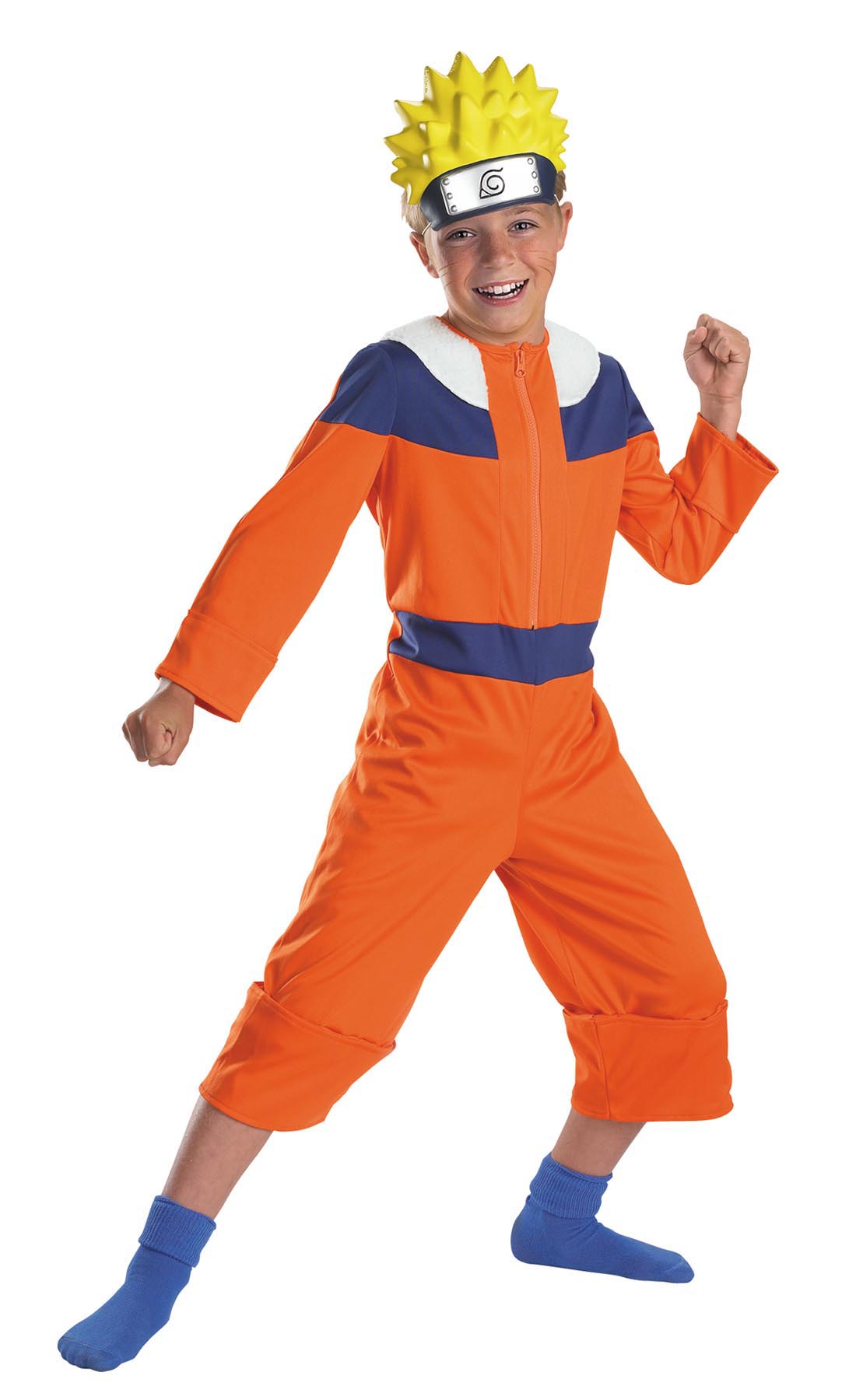 Naruto Costumes
Naruto is a popular character of a Japanese Manga series narrating the story of a teenager of the same name, aspiring to rise to the stature of the Hokage, who is recognized as the leader as well as the strongest ninja of his village.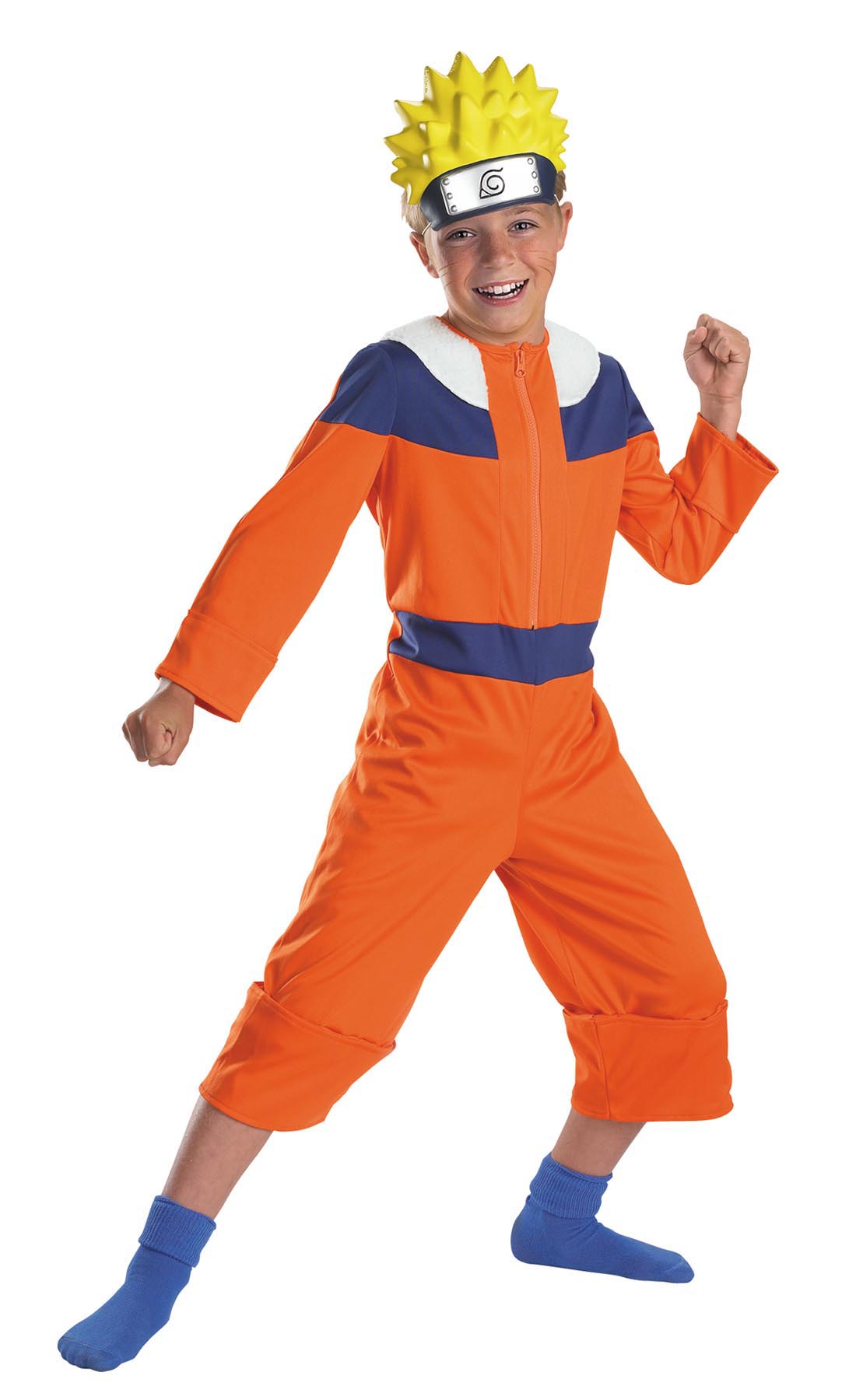 Collection of Naruto Costumes
The blue and orange jumpsuit with white collar is the signature costume of this character. Do not forget the short yellow blonde wig to get the perfect Naruto-like look.
Besides being a great attire choice for any costume party, it can also be opted by kiddos, who would look exceedingly charming when decked up in an orange jumpsuit on the occasion of Halloween.
YOU MAY ALSO LIKE